An IT consultant works in partnership with clients, advising them how to use information technology in order to meet their business objectives or overcome problems. They work to improve the structure and efficiency of IT systems in various organisations.



Configure Price Quote

Jeganee Technologies CPQ (Configure Price Quote) maximizes deal revenue, protects margin and generates a professional proposal in seconds.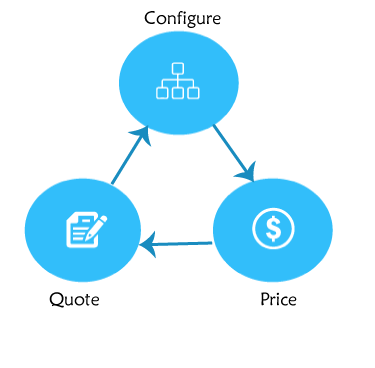 Configuration

Allows accurate quotes for customers for choosing their products without any errors.
Pricing

Allows customers to choose the offers, discounts, and price including their quantity.
Quoting (Proposal Process)

Create, customize and brand proposals for sales reps, channel partners, and customers.
CPQ used in B2B for fully automates the entire business to revenue deals through software that increases flexibility, performance, Implementation, Reports and Documents. Callidus CPQ protects your investment with our secure SAS 70 II certified on demand infrastructure.
CPQ s/w provides the comfortable platform for all products and accessories to be gathered together. In fact the customer is a good place to start .CPQ can help customers from sign Up to Billing.
As a sales rep, develops an order or quote, Callidus CPQ automatically suggest all products. So sales rep don't need to spend time on searching the company catalogue, most comfortable for finding the best and finally provides a comprehensive solutions to the customer. Pricing information also easily available in real time for every product with most up-to-date. Callidus CPQ provides 24x7 system support, with guaranteed SLAs. No need for IT team members to support all the time.
From our experience Callidus CPQ avoids customer's complaints by generating accurate quotes with documents and also allows sales rep to provide quality service and encouraging customer's loyalty. CPQ demands a long-term vision. At first we may just want CPQ to replace the older technology and there will be quick wins in the form of operational efficiencies and cost savings.
Jeganee CPQ Development provides proven end to end services across the Development suite-Callidus CPQ Development, Callidus CPQ Support and CPQ Implementation. Configure Price Quote (CPQ) is software that helps companies accurately define the price of goods across a huge and constantly changing spectrum of variables. Configure Price Quote (CPQ) software aggregates these variables, which in turn allows companies to configure products or services in the most optimal way (i.e. bundling, upsells, etc.) price them according to costs, competition and local economic factors, and quote a customer the absolute best price possible in accordance with all of the above factors.
However to transform the entire business only come along once in a blue moon. So it's worth making the most of this one.
We give a full CPQ Support to handle every phase of your project.